Breast cancer is one of the most common cancerin Indian women. Around 14% of cancer in women is due to breast cancer and the percentage is higher in urban cities than in rural India.
Key to prevention of Breast cancer is Awareness. Breast Cancer Awareness month is celebrated during the month of October every year. Breast cancer is a curable disease if detected early.
The National Breast Cancer Foundation reports that every 10 minutes a woman is diagnosed with breast cancer across the world. With early detection, a woman 's survival rates go up and her quality of life improves.
Breast self-examination is an important tool to detect an abnormality in breast.
The theme for Breast Cancer Awareness month 2021 is "RISE: Rally In Supporting, Serving and Screening Everyone," which encourages women to go for mammogram screening and raise breast cancer awareness with the support of their family and friends to overcome fear and anxiety.
Breast cancer is the most common cause of cancer among women and a leading cause of death too. Regular screening can find out breast cancer at an early stage and timely intervention can save lives.
Early signs of Breast cancer is a Lump or swelling in the breast or arm pit which can be without pain and gradually increasing in size.
Women above the age of 40 should opt for screening with a mammogram every year and Women above 55 years should opt for a mammogram every other year. Screening should be continued as long as a woman health status is good.
If a female gets diagnosed with Breast cancer then the options of treatment can be Surgery, Chemotherapy and Radiation.
Surgery does not means that a female has to get rid of her Breast. It's a biggest "Myth".
Mastectomy, also known as the complete removal of the breast is one of the most common fears associated with the treatment of breast cancer.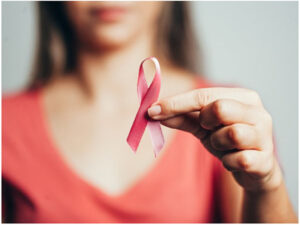 It is not uncommon that you come across a lady who tells you that she had to get her breast removed for treatment of breast cancer. In fact, it was the norm rather than the exception, that mastectomy or complete removal of the breast, was dictated to any woman irrespective of age or disease status. It is not untrue that many times women themselves opt for mastectomy fearing a chance of the disease coming back in the conserved breast.
But we need to change.
We need to understand that the Breast is an important part of the female's image. It is not just a projecting appendage but a form defining entity that makes a woman, a woman.
One of the most common misconceptions and fear associated with breast cancer treatment – mastectomy, also known as the complete removal of the breast.
Change the belief
We need to change the belief that complete removal of breasts will reduce the risk of the disease coming back. A well-performed surgery that removes the breast lump with adequate margin (ie normal tissue around it) and manages to preserve the aesthetics of the body and is followed up with short radiotherapy will give the same survival and recurrence chances as mastectomy. Your doctor is the best judge who can advise you whether breast conservation surgery is possible or not.
The biggest myth is that Breast Conservation Surgery is unsafe compared to complete breast removal or mastectomy
The Fact is that, Breast Conservation Surgery along with Radiation therapy is as safe as complete breast removal or mastectomy.
Remember, you don't need to lose your breast to cure cancer. You just need to change your mindset, raise your hand and ask for it.
Hope is the best remedy for cure and awareness is the mantra for early detection.
A beautiful Poem that I came across, which is for all of us:
Under the wing of an angel, we feel protected.
Through prayers to God, we feel connected.
Peace is said to be offered on the wings of a dove.
Prayers can bring peace along with hope, faith, and love.
Wings of a jet plane provide a steady flight.
I pray you remain steady and strong through this fight.
Butterflies have wings to fly playfully free,
And free from this monster is what I pray you'll soon be.
Birds spread their wings as they may leave their nest.
We're spreading our prayers that you'll always be blessed.
Go fight and win this battle you didn't start.
On the wings of an angel and prayers from my heart.